Physician 360™
At-home rapid tests* for strep throat, the flu, UTIs, and anemia with telemedicine consults from board-certified physicians.
Available to purchase at select Value Health Center pharmacies!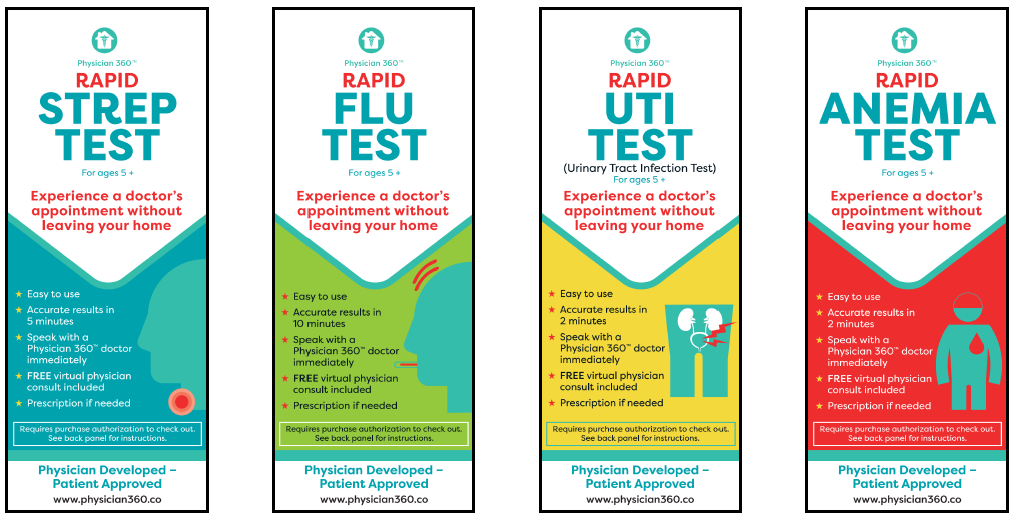 How it Works
Take the test as instructed and obtain the result.
Complete the questionnaire about your symptoms.
Complete the complimentary telemedicine visit and receive a diagnosis.
If the healthcare provider writes any prescriptions, you can have them sent directly to your local community pharmacy to be filled.