THE STORY
Historical Context
1934 was a stressful economic time for the United States and a turbulent time for the world. The Depression was still holding unemployment at 22%. The U.S. Midwest, suffering weather and drought problems, lost some 35 million acres of farmland with an additional 225 million acres in danger of being destroyed. President Roosevelt, fearing the worst, set up public works projects around the country that put thousands to work building and repairing roads, bridges and dams. On the other hand, the FBI had much success tracking down infamous criminals such as John Dillinger, Bonnie Parker, Clyde Barrow and Baby Face Nelson.
Worldwide political changes would spawn the next World War. Adolf Hitler, taking up power in Germany, declared himself Führer (ultimate ruler), Stalin began massacres in Russia and Mao Tse-Tung spread communism throughout China.
Among all of this, local pharmacists from the Altoona, Pennsylvania area were creating a unique co-op to consolidate and strengthen their wholesale purchasing power. The group later became known as Value Drug Company.
Company Development
Value Drug Company was formed in 1934 as a cooperative by 19 local independent pharmacists to consolidate their purchasing power. The first warehouse (storeroom) was 25' x 40' and was located at 5th Avenue and 24th Street in Altoona, Pennsylvania. The members wrote their orders on "want sheets", picked their own orders and had a part-time bookkepper do weekly billing. Since most drugstores had soda fountains, the warehouse stocked Coke Syrup in gallons and sold it to the stores to make fountain "Cokes". According to a very faded document found in our old archives, each member was assessed a monthly advertising fee of $10, and a monthly dues fee of $0.75.
The company continued to grow, and in 1941 moved to new 25' x 100' warehouse at 825 7th Avenue. Customers still wrote their own orders and drove to the Value Drug warehouse to pick up their orders since there was no delivery service at that time. Value Drug also sold Hershey Candy and was required by the government to ration Hershey chocolate bars during World War II. The members also agreed to buy ice cream from one supplier, Sealtest Ice Cream, in exchange for better pricing. The five-person staff consisted of a manager who ordered merchandise, received and priced customer orders by hand, and managed the remaining four employees. One employee was an order pricer, two were order-pickers, and one was a receiving clerk. The order pickers wore tan aprons, with loops sewn under the front flap. Putting one arm through the loops formed a "picking pouch" to hold the items, which were then carried to a table to be double-checked for accuracy.
Value Drug Company continued its steady growth and soon expanded to Cambria, Bedford, Huntingdon, and Clearfield counties. In 1965, this growth required a move to a larger building at 1830 8th Avenue—its third warehouse. In 1970, the company developed a plan to expand and offer shipping to customers through Drenning Delivery Service and UPS. By 1974, the customer base had doubled, the warehouse was doubled to 15,000 sq. feet in size, and the number of employees had increased from 5 in 1965 to 25 employees. By 1977, inventory was over $1,000,000 and in 1979, 5,000 sq. feet was added to the warehouse and the first computer was installed. Value Drug also instituted a new, sophisticated picking system: shopping carts with attached clipboards to hold the order books. This new system increased the quantity a picker could collect compared to the pick-apron. All orders were then packed in cartons; sometimes, we ran out of boxes and had to unpack incoming boxes of merchandise for use. By 1980, our sales were over $15,000,000.
The 1980s ushered in the era of mergers, acquisitions and downsizing. As our competitors consolidated, Value Drug's business continued to grow, and in 1986 required a new 60,000-square-foot warehouse located at One Golf View Drive in Altoona. When we moved into our new location, we instituted another method of order selection – "batch picking". Using carts with four shelves on wheels, this new method enabled us to maneuver in a route around the shelving to pick 16 to 20 orders at one time while reading from computer-generated picking forms. As a result of batch picking, Value Drug increased productivity and efficiency.
In the year 2000, we introduced "paperless" picking. All orders were transmitted by radio frequency to wrist-held computer units worn by our pickers. All of our items have a barcoded shelf tag that is scanned by the wrist unit. This high-tech picking method not only saved us money on paper supplies but increased speed and accuracy, reducing our picking errors to less than 1%. We added new automation, new computers and our employee base continued to grow. With our consistent growth, we had to double our warehouse size to 120,000 square feet, add more automation and computerization, add a second-shift workforce, and ship nightly to 500 customers in Pennsylvania and six bordering states. Our total sales by the end of 2008 was $732,053,320.
In 1970, there were 145 wholesale pharmaceutical distributors in the United States with 375 distribution centers. In 2009, there were 35 distributors with 190 distribution centers. Value Drug Company currently ranks number 8 in the United States. We currently employ 110 people, 32 of whom have 25 years of service.
America's pharmaceutical distributors are the vital link in the healthcare system, providing the highest quality solutions that remove costs and empower pharmacists to deliver care more effectively.
GROWTH & EXPANSION
First Warehouse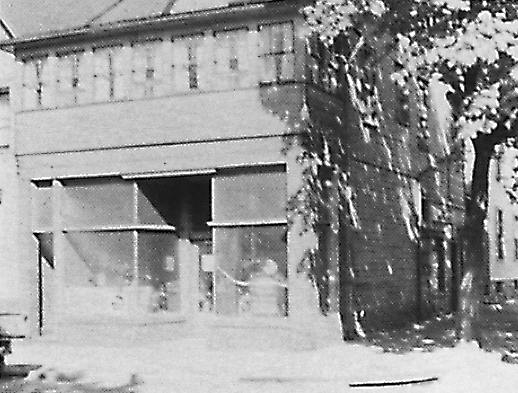 5th Avenue and 24th Street | Altoona, Pennsylvania | Size: 1,000 ft2
Second Warehouse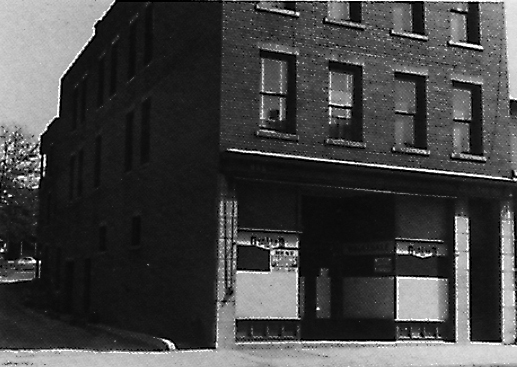 825 7thAvenue | Altoona, Pennsylvania | Size: 2,500 ft2
Third Warehouse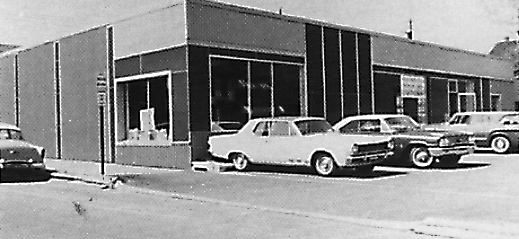 1830 8thAvenue | Altoona, Pennsylvania | Size: 7,500 - 20,000 ft2
Fourth Warehouse



One Golf View Drive | Altoona, Pennsylvania | Size: 60,000 ft2
Current Warehouse



195 Theater Drive | Duncansville, Pennsylvania | Size: 120,000 ft2